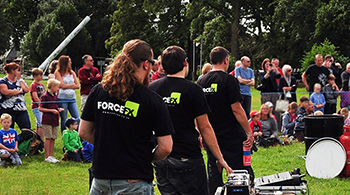 Our Clients are mainly from the Entertainment and Events industry, they include major record labels and the main UK TV channels as well as many major production companies & independents.We also work directly for Artist Management and Touring Companies, Local Authorities, Corporate Clients, Theatres and Entertainment venues, Schools, Colleges Clubs & individuals.
Some of our Clients are household names and others are very much more low-profile, but all of our clients have one thing in common and that's the desire to get the right effects and the best value for their budgets - and that's exactly what we provide.
We never compromise on safety or quality - our goal is to bring the best and most spectacular effects possible to our Clients, Artists and their audiences. So as a Company we are always looking forward and seeking ways to present new ideas and new effects.
As you will see from our website, we've worked at some of the country's top venues and with some brilliant Artists, many of whom are extreme perfectionists and much harder working than you would ever imagine. We've also had the pleasure of working with some of the best lighting designers, production and tour managers in the business and have met some truly great people who we look forward to working with again this year.
Our work is often challenging and not just technically. This summer we've worked at Events where we've been cold and wet and some where we've baked in the summer sunshine (sometimes on the same day!). We've seen Events where it's been so wet that only a handful of people stayed to the end and jobs where our Events team and the entire production crew did the impossible to make sure they happened at all. We've seen amazing generosity at our Supercar Charity Event, we've seen some great Artists perform and we've seen our crew put on some fantastic spectacles.
For 2014 we are continuing to build both our Event Production department and have increased our Manufacturing capabilities by expanding into new premises and taking on extra staff to meet the demand for our rapidly expanding range of high quality truly 'British Made' SFX products. The SFX Supplies on-line special effects store continues to grow in popularity with an expanded range of effects and consumables at increasingly competitive prices.
We are based in Lindfield, West Sussex which gives us fast access to London and the motorway system, we're an easy 35 minute train ride from London Victoria station and just a 15 minute drive from London's Gatwick airport.

If you would like to meet us we welcome visitors by arrangement, we can show you how we work and we also have a dedicated Laser demonstration area for you to see just what makes our Kvant Lasers so special. (The coffee's also pretty good too!).